Adulting leads you to much more responsibilities and might always get you swamped with endless pending tasks to mind. 
Also, being busy as a beaver greatly hinders you from looking after your general well-being most importantly from keeping up with a healthy lifestyle. 
And as an adult, you'll most likely find it hard to exert some time and effort preparing for healthier food and/or snacks to eat in order to keep you going and working non-stop round-the-clock. 
Well, if you're facing the same dilemmas just like the majority of adults out there, just know that you can still take a better turn in life by prioritising your health above all else from now on.
So, keep up with a wholesome lifestyle and boost your overall health by digging into this list of healthy snack foods to keep your mind and body going throughout a busy day. 
What are you waiting for? Read further and find out. 
On-the-go healthy snack foods:
When you're stressed and worn out due to the bustle and hustle of adult life, you tend to crave more – most probably for something unhealthy or something that will totally ruin your diet. 
Good thing that there are on-the-go healthy snack foods to help you keep energised no matter how busy you get every day.
So, move on to the next pages and note down these healthy snack foods you're suggested to have inside your bag wherever you go.   
1. Fresh or dried fruits
Aside from green and leafy veggies, fruits are also enriched with fibres and vitamins that are absolutely perfect for fueling up your mind and body whenever you're away from home. 
Whether you're bombarded with tons of paperwork at school or in the office, just know that you can always rely on to fresh or dried fruits to keep a good flow of energy and nutrients run in your body. 
A handful supply of berries, one or two apples would be good enough to stop your rumbling stomach at 3 pm.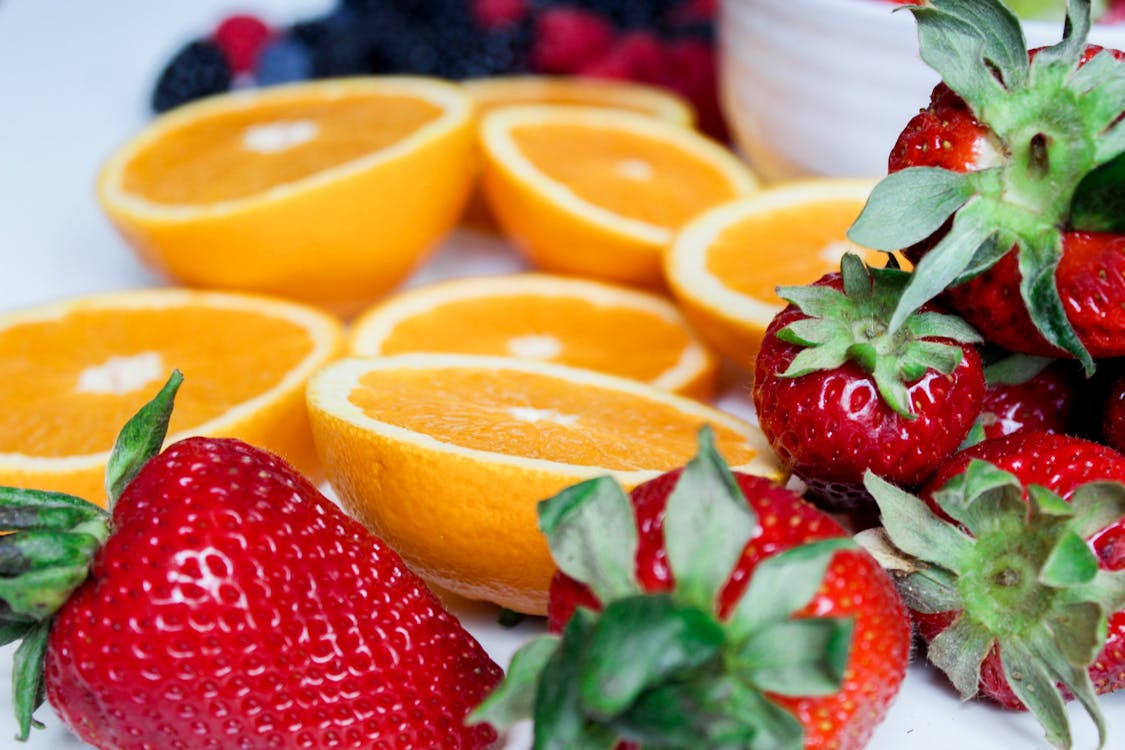 2. Fresh vegetables
Of course, when talking about keeping a healthy body and active mind, eating fresh vegetables shouldn't be out on the list. 
By having vegetables in your office lunch box, you can guarantee to block your unwanted cravings by eating the healthy ones.
Just like fresh fruits, fresh vegetables are also packed with vitamins, fibres, and nutrients to keep you energised and surprisingly full for a longer time.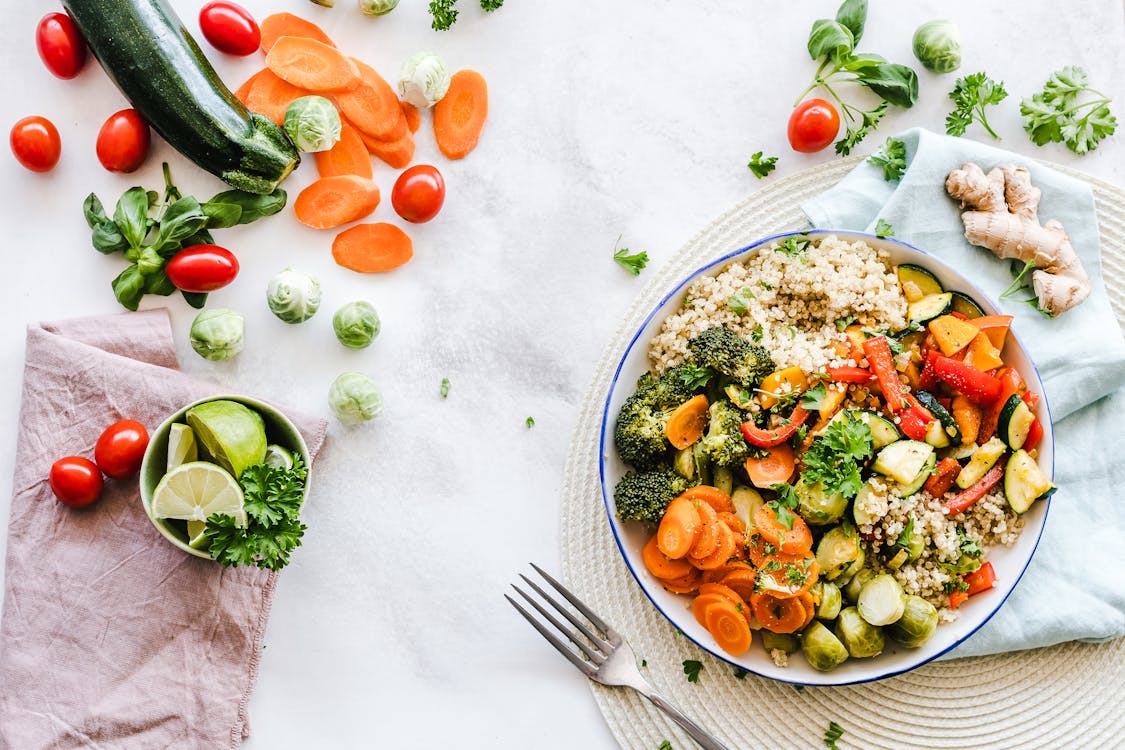 3. Protein bars and bites
Protein-enriched foods are a good source of energy that will absolutely help you feel full for a longer time than usual.
With that, you must not forget having handy protein bars and/or bites wherever you go.
Taking a mouthful of protein bars and bites can help you overcome your cravings or hunger as fast as 123. 
4. Nuts
Nuts are a good source of a long list of nutrients such as magnesium, B vitamins, calcium.
Aside from that, nuts are also loaded with healthy fats, fibre, and protein which may help you feel both energised and filled until your next meal. 
With that being said, having a good supply of nuts in a day can help you stop looking for something more to eat or craving for unhealthy snack foods.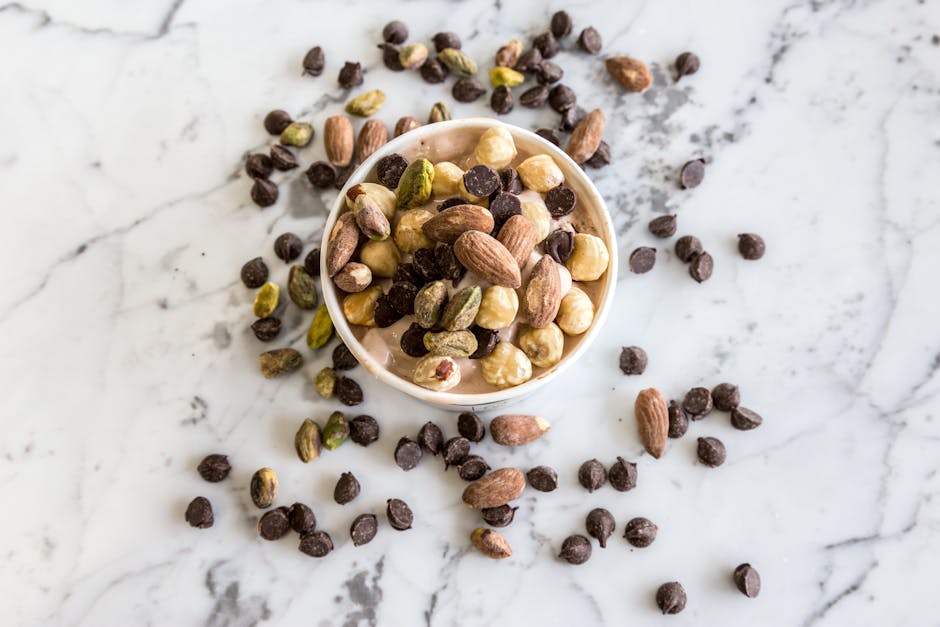 5. Homemade trail mix
To fuel up with a good dose of nutrients, you might want to consider having a homemade trail mix which will really keep you up and about throughout the day. 
This is basically produced as an on-the-go food taken along on hikes. But who knows that it can also be taken even in the office or at school?
Usually, trail mix is made out of mixtures of nuts, seeds, dried fruits, dark chocolate bits, pretzels, and you can also add a handful of raisins. 
Final thoughts: 
Eating and craving for unhealthy snack foods and stress-eating are just some of the major effects of having a busy schedule and stressful day-to-day life – whether as a worker or as a student.
Once you lose the grip of your focus on your priorities, your lifestyle is one of the many things that will suffer the most. 
So, with the tips and key points stated above, you're expected to pay attention to your overall health more by considering these healthy snack foods as an alternative to your endless cravings. 
If you have more helpful and health tips, don't think twice of giving us a nudge and let us know your thoughts. 
AUTHOR BIO:
Kath Ramirez embraced the dream of being a writer since she was in 4th grade. She took it seriously and she now writes for Healthy Being – Online Health Food Store, Australia's favourite natural and organic online health food store. Aside from writing, Kath also keeps herself busy spending time with her family, cherishing the role of a mom to 3 dogs and a puppy, reading random books, and diving into the world of photography. She's not even a pro to whatever she's engaged into right now, but one thing she knows, she's happy and that's more than enough.