Camping accessories are things we usually take for granted, especially when we camp frequently. What many campers do not know is that as a precaution we must review everything we have to corroborate that it still works optimally and that leaves us badly when needed.
But when it comes to the average camper or the new camper, when talking about the best camping accessories and the most necessary, they can become exaggerated and end up carrying extra weight on their backs, not knowing how to delimit the luggage. So that it doesn't happen to you.
Here are the best camping accessories:
THE 12 BEST CAMPING ACCESSORIES
COASTLINE PLUS COLEMAN SLEEP TENT
One of the accessories that cannot be missing when camping is precisely this tent, in the form of a tunnel. It is made with polyester material, so it is light and comfortable to wear, while being resistant and durable. It is stable for its solid and robust construction, also designed to facilitate pitching. Its total weight is 7.01kg, so it is not difficult to carry. And, in addition, it has ventilation. Of the things he likes most is his ease and simplicity when assembling.
BIOHEALTH PARIS SURVIVAL KIT
The good thing about making this investment is that it is a very complete kit, with survival accessories that goes well for both camping and hiking and even for hunting. This model includes a fire stone, meter, scraper, portable flashlight , versatile tool card, mini flashlight with keychain, compass, sharp knife, whistle, relief blanket and more, all in a very strong and compact waterproof case, which It only weighs 400 grams. With this complete case, you will be prepared for almost any extreme situation.
NANOPRESSO WACACO PORTABLE ESPRESSO MACHINE
Although it is not part of the accessories that will give you security, it is true that they will make your stay more comfortable and pleasant. And why do you go camping if it is not to have a good time? With this modern portable coffee maker you can secure your morning coffee without difficulty. Work with coffee capsules and boiling water. Being built around a recently patented pumping system without battery or electricity, it requires only the strength of your hands to pump manually, easily.
SEMOO SLEEPING BAG
When we talk about basic accessories for camping, a sleeping bag has to be yes or yes and better if waterproof and as resistant as this one. It is very convenient and easy to carry because it is light, it only weighs about 1.3kg and its dimensions are 200 x 70cm. Its protective exterior is 190T polyester, durable and waterproof, while its coating is 290D pongee and its polyester fiber padding, which makes it comfortable and feels soft and silky.
LIGHTING EVER CAMPING LANTERN
To travel lighter, it is important to have accessories with more than one function, as is the case with this 3-in-1 camping lantern, which can be used as such or take out its two flashlights for individual use. It has a fairly powerful light, of 600 lumens in total with a beam of light of 360 degrees. For your convenience, it is versatile even in the power mode because it works on batteries or with an 18650 battery that is charged with a USB cable or car charger, both included. If you like camping and you need to get advice in detail visit Camping & Hiking.
ONYORHAN BACKPACK
And where are you going to take all your camping accessories? Well, in this backpack for men and women that has a large capacity of 70 + 5L and can contain everything and everything you need. It is robust, thus it is resistant, but it is still quite light, since it only weighs 1.4 kg, so it does not increase weight to your travel load. If you are going to camp outdoors or in inhospitable climates, this backpack can withstand everything because it is waterproof, resistant to wear and tear. With multiple pockets!
GO LIFESTRAW WATER BOTTLE
One of the biggest concerns of every camper is to have a constant supply of water and with this bottle with integrated filter, taking tap water or a stream will always be safe, without using iodine, chlorine or other chemical compounds. And if its safety, this bottle has been made in triton and BPA free. In addition to this, it has an excellent capacity to house 0.65 liters of water and can be used to filter up to 1,000 liters, after this you can easily replace the filter.
COMPASS 16 DCL LEVEL SILVA
In any activity that requires contact with nature and involves entering a territory that is not usual, it is worth having one of the most primary accessories to locate: the compass. And this is ideal because it is well equipped by a safety cord, as well as a mobile limbo. Its silicone feet improve the fixation on the map when taking the readings. If you are sailing at night, it will be very convenient for you to have light signals. Adjustable in thousandths and degrees.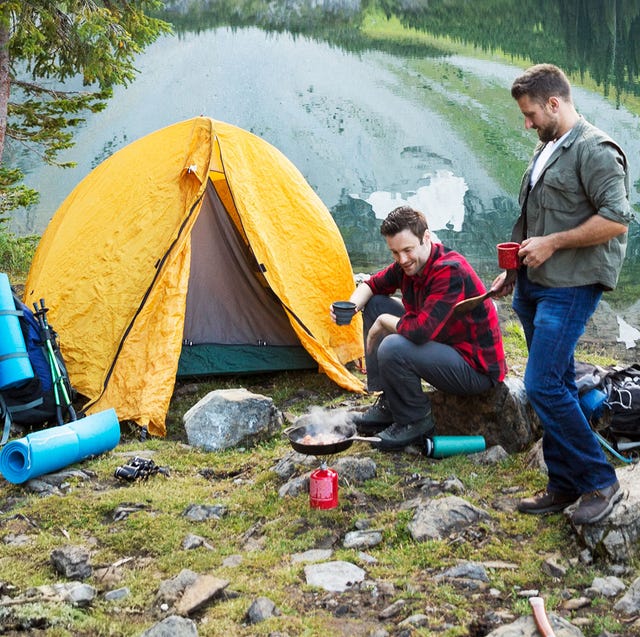 GERBER LIGHTER
The cool thing about this lighter is that it is so functional that you cannot miss in your pack of vital accessories for all outdoor activities, such as camping, hiking, hunting and many other adventure situations. The reason is that it is very practical and easy to use, while it is functional for keeping warm, cooking, boiling water or other situations where you need some fire. It includes a cord, for greater comfort and a whistle to use in case of emergency. Lightweight, 54.4 grams.
TNEW MULTITOOL
From cutting a rope to peeling the fruit that you are going to snack in the middle of the expedition or on the way to the campsite, there is much that you can do with one of the multi-purpose accessories that cannot be missing in the hand of a good camper. It has about 15 functions, from pliers to screwdrivers, regular pliers, wire cutters, blades, Phillips screwdrivers, etc. One of the most interesting things is that it can work both outside and inside the house because it serves to repair everything you want without changing the device.
LASERBEAK PORTABLE SHOWER.
For campers who cannot leave aside the comfort of bathing in the shower, even when away from home, this portable shower must be included in the list of accessories needed to go camping yes or yes. In this intelligent two-water design model, the perfect wash pressure. In turn, it has an integrated water filtration system. The battery, charger and the discharge protection circuit are equipped, as well as a light that indicates the level of charge of the same.
CAMPINGAZ SUPER CARENA R GAS STOVE
To prepare food or make morning coffee, one of the most basic things in camping, is this stove, which is king of survival accessories. This stove or stove for camping is quite compact and has space for a pot, offering a quick cooking capacity. It is quite light to carry, and it weighs only about 600 grams. When you are not in the adventure, it also works perfect for meals on the terrace or in the garden of the house.